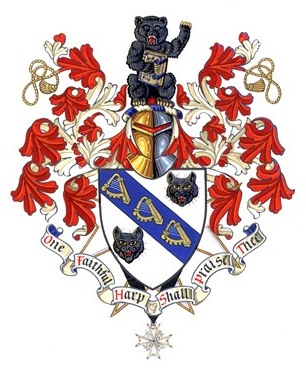 Brian Abel Ragen writes on a wide range of subjects. He is a literary scholar, essayist, social critic, and heraldic designer.

Emeritus Professor of English at Southern Illinois University Edwardsville, Ragen holds a B.A. from Pomona College and an M.A. and Ph.D. from Princeton University. He is the author of two books, one on Flannery O'Connor (
A Wreck on the Road to Damascus
), the other on Tom Wolfe (
Tom Wolfe: A Critical Companion
),
as well as many articles. He served for many years as editor of the scholarly journal
Papers on Language & Literature
,
which published a
tribute
to him in 2008.
Heraldry and chivalry are scholarly fields, favorite subjects, and personal passions for Ragen. He is validly armigerous, having received a grant of "honorary" arms from the
College of Arms
, and is an award-winning heraldic designer. He is also a member of several orders of chivalry.

Ragen's current research focus is on the revision of hymnals and service books in America's churches over the past half century.

This web site offers information about Ragen and his work, as well as links to his
blog
and to a number of sites he finds interesting.